The club's talented young all-rounder Evan Williams has returned home after a six months stint playing in Tasmania. John Stevens caught up with him to chat about his time there and what he is looking forward to for the new campaign.
JS: Welcome back Ev, tell us about what you've been doing in Australia for the last six months?

EW: Hi John, I've been living in Tasmania for the last six months working and playing cricket for Lindisfarne Cricket Club.


JS: What are your impressions of club cricket in Australia and how does it compare with your experience in the UK?

EW: The club cricket system in Tas is a good standard with a very professional nature to it. I think this is one of the main differences between the two as well as the fact that you get the opportunity to play with professionals. In my instance I had the likes of Ben McDermott and Nathan Ellis along with other top end cricketers.


JS: Were there any stand out players who you admired and learned from, who were they and why ?
EW: As I mentioned previously I had the opportunity to play with some top quality players. One person who stood out to me in particular was Matthew Wilkie who was our coach and had an outstanding work ethic which shows why he's been such a consistent performer over the years.


JS: What have you learned about your own game that you are looking forward to bringing back to Greenmount?

EW: I think I've worked hard on my game and will be able to bring a lot to the table this year at Greenmount but want to bring a positivity to the way we play our cricket to make it an enjoyable environment whilst winning.


JS: What is the junior system like in Australia? Any names we should look for?
EW: There's some very promising juniors coming through in Tasmania and played with a couple boys who were coming through the under-19s. Tom McGann is a wicketkeeper batsmen who I think is one to watch in my opinion.


JS: What do you see happening in the Ashes this summer?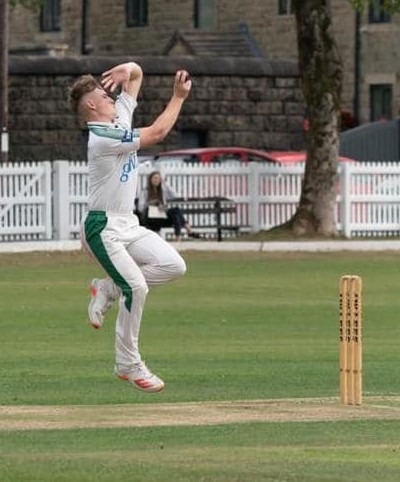 EW: I think it's ours to lose with the brand of cricket that's being played at the minute. For the Aussies to have a chance I think the likes of Steve Smith, Marnus Labuschagne and Travis Head will have to score a majority of their runs.


JS: Test cricket, 50 overs, T20 ? What do you prefer?
EW: I think I have a lot of time for test cricket although many prefer the shorter forms. It's the purest form of the game.


JS: How do you see the new season for Greenmount ? You've been away six months , how does it feel coming back to the club?

EW: I think we have a great balance of younger lads and those with experience in the side which will inevitably give us a great solution for success this year if we play anywhere near our ability. I think the addition of a new professional and Travis returning to the club will make a big difference and I think If we are not challenging to be number one this year and get promoted we're seriously underachieving.


JS: Well we hope you have a fantastic summer Ev, good luck!