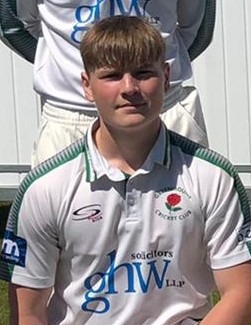 Congratulations to Greenmount's Evan Williams who has been selected to play for Cumbria against Cambridgeshire in an NCCA 3-day fixture starting at Barrow Cricket Club on Sunday.
The 18-year-old Sedbergh School pupil played one Championship game for the county last season and has been in splendid form recently.
He hit a magnificent 186 when turning out for Sedbergh against Scarborough College at Yorkshire's Scarborough ground last week.
All at Greenmount CC wish him well.