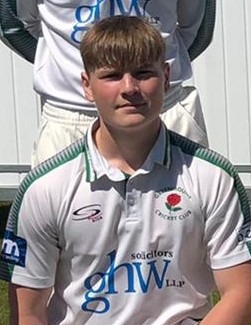 The club's Evan Williams has been selected for Cumbria's NCCA 3-day Championship match against Buckinghamshire at Furness Cricket Club which starts this Sunday (15th August).
The talented youngster hit 152 for the Cumbria Development Team last month against Scotland Under 19s and qualifies as a local player for the county under the NCCA criteria as he is educated at Sedburgh School.
It will be Evan's debut for the championship side and all at Greenmount CC wish him well.