This Friday (June 4th) sees our first T20 home match when we welcome Walsden to Brandlesholme Road.
The following spells out arrangements we have in place to make everyone's stay at the Log Cabin as safe as it possibly can be while you hopefully enjoy the cricket on offer.
Wickets are pitched at 6.15pm and not the 6pm start that we have been used to in previous years.
Covid regulations still mean that all hospitality from the bar has to be ordered from our waiting on staff who will be circling the ground looking to take you orders.
Payment will be by card only. Greenmount CC members are asked to bring their membership cards as these will be used for test and trace purposes. All non-members will be asked to either log-in via the Covid 19 QR code or on our own Test and Trace signing-in sheet.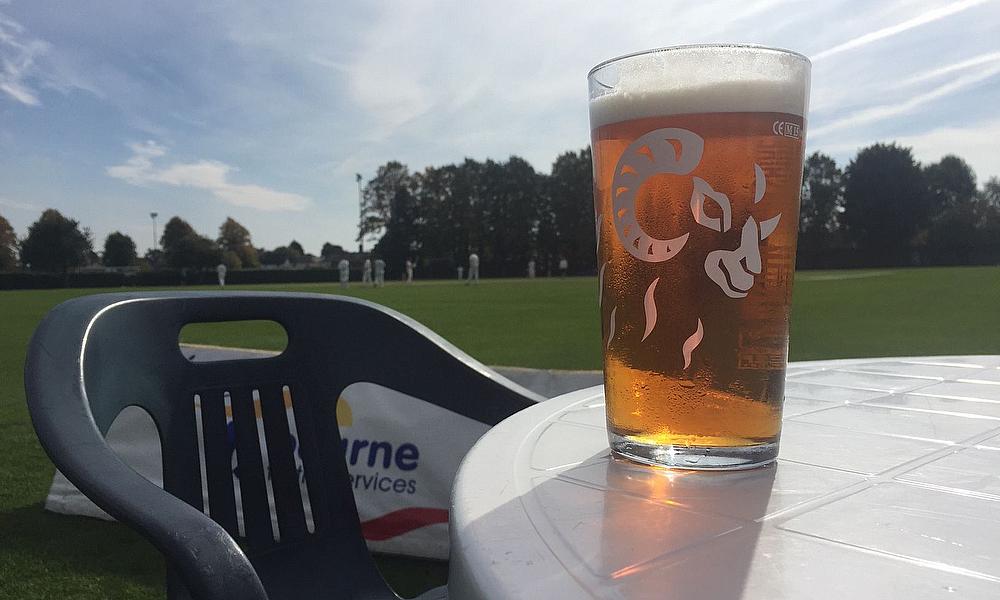 While our waiting on service has been very well received, we are conscious that for larger crowds we need to look to reduce waiting times for spectators sitting furthest away from the clubhouse.
To that end we are looking to trial a "bottle storage point" at the far end of ground where waiting on staff will be able to pick up bottles of Peroni and Corina and deliver them to the furthest customers much quicker than they would do if they had to return to the clubhouse.
Because those drink options will be limited – ie either Peroni or Corona – we will be offering them at a discounted price of 2 for £5. We hope the price discount helps overcome the impact of the significantly reduced choice and that customers will appreciate that is one way of trying to overcome the impact of the strict waiting on policy that the Covid regulations demand. Please bear with us whilst we look to continue to improve the service we are giving to you in these very difficult times.
I also need to remind you that Covid regulations require that everyone is sat down when ordering and drinking alcohol. We have significantly increased our seating capacity this year and continue to increase it, but you can help us in this by bringing your own camping chairs.
We will have club officials around the ground reminding spectators of these regulations as well as the more usual social distancing requirements.
The waiting on and sitting down protocols apply when inside the clubhouse, as is the requirement to wear a mask when stood up inside, although exemptions do apply in relation the wearing of masks.
Our catering offer will unfortunately be significantly reduced on Friday due to staff absence. We will only be able to offer Carrs Pasties (meat & potato and cheese) and tea and coffee. As with the bar, payment by card will be required.
An entry charge of £2 for adults (senior citizens and children under-18 are free) will be taken within the ground. Please look out for our club officials who will be circling the ground taking payment which can be in the form of cash or card.
I hope all the above helps set out how we are trying to make the Log Cabin as safe as possible for your visit to the T20.
Your support in following the various Covid requirements / protocols would be very much appreciated. I hope everyone enjoys their stay and that the cricket is of the highest standard.
ROB KILVINGTON (GCC chairman)