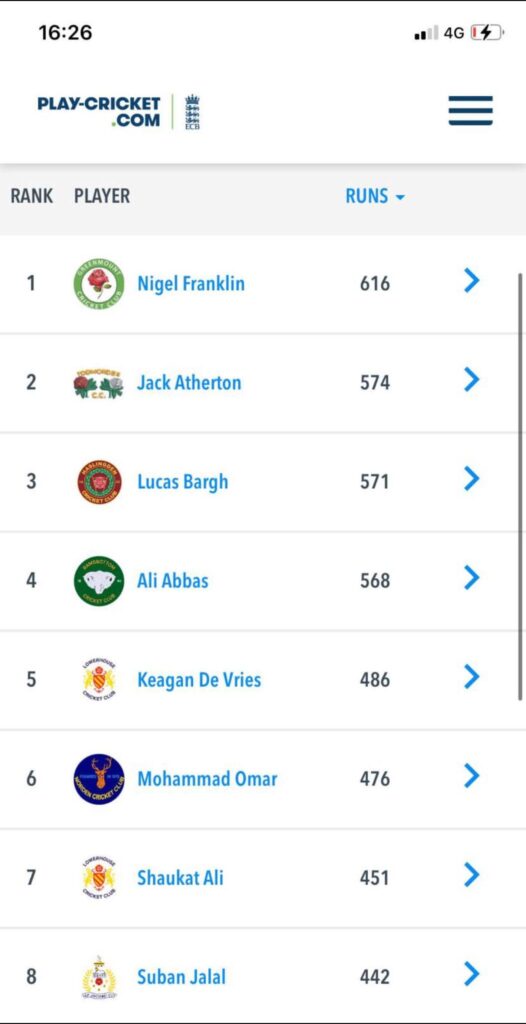 The club is proud to announce that Kieran Edwards of the second eleven and Nigel Franklin of the third team, both ended the season leading run scorers of their respectful leagues.
Kieran hit five 50's and one excellent century in his total of 586 runs, averaging 48.83 in the league.
Meanwhile, Nigel hit a total of four 50's and also hit a magnificent century in his 616 runs, averaging 51.33.
A notable mention should also to Jake Chadwick who also hit 505 runs for the seconds, putting him sixth in the overall charts.
A big well done to all three of you on a fantastic season with the bat!