Now that the summer has arrived with much warmer weather we are looking forward to welcoming the Shaun Brown Cricket Academy Team from Australia on Thursday, 8th June.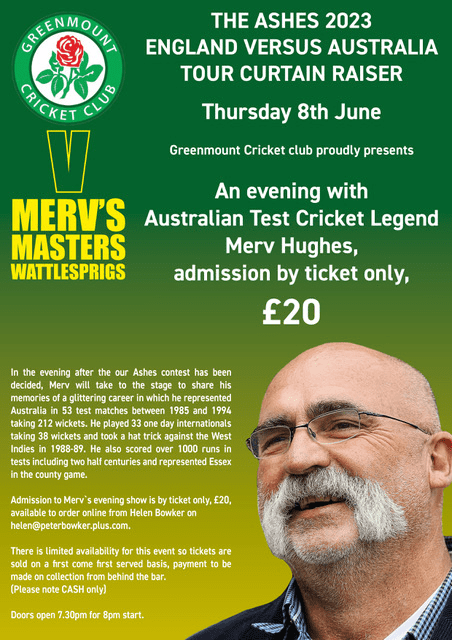 Following the day's action of two T20 matches we are delighted to have ex-Australian test star Merv Hughes spend some time with us to share his recollections of a sparkling career in our beloved game.
Merv was of course a colourful character on the field and we understand that his talks are lively, entertaining and inevitably humorous.
There will also be an auction for the chance to win some fabulous exclusive prizes. Tickets are selling quickly so we would recommend fast response to ensure you have a seat.
Price is just £20 and you can reserve by quickly replying to helen@peterbowker.plus.com