Greenmount CC's senior teams were dealing out the trophies at the Log Cabin on Saturday evening when the club held their annual presentation night.
Eighteen-year-old Callum Hunter took pride of place when he picked up four trophies for his efforts in the first eleven.
Callum took 43 wickets as the Mount won promotion to the Lancashire League top flight at the first time of asking, and was rewarded with the club player of the season award, the first team player of the year award, the first team bowling award and the Mark Stewart award for most wickets.
Tom Heaton won the first team batting award.
In the second team Brad Edge picked up two trophies, the Cyril Butterworth Award for most runs in the season and the Second team batting award.
Meanwhile, Oliver Dixon picked up the second team bowling award and Jake Chadwick was named players' second team player of the season.
In the thirds young Max Birtwistle was named players' player of season, Skipper Mark Crowther picked up the batting award and Stuart Leach won the bowling accolade.
Andy Kerr won the Moment of the year award for his part in his first wicket partnership of 320 with professional Chesney Hughes that smashed the Lancashire League record.
Matt Senior was also presented with the Pauline Rigby junior player of the year award and Charlie Exton was awarded a special prize voted for by third team skipper Mark Crowther.
The Clubman of the year award went to chairman Rob Kilvington.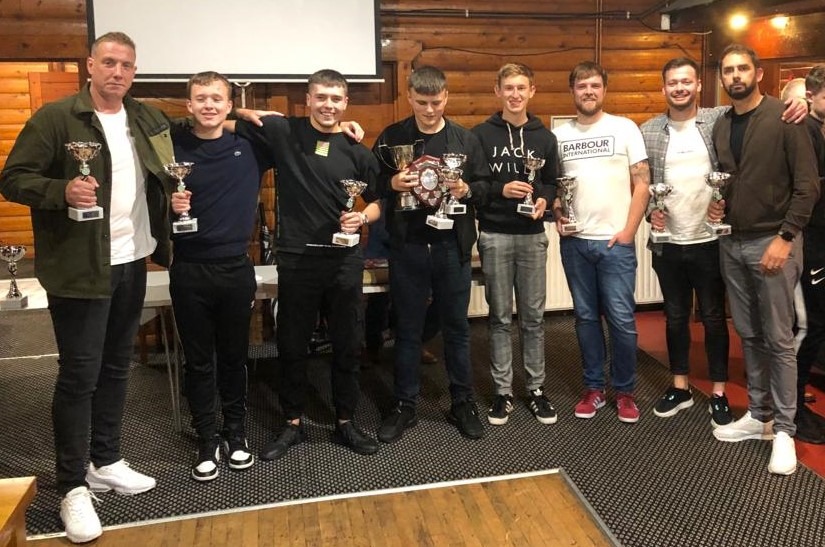 List of winners:
Player of the season: Callum Hunter
First team batting: Tom Heaton
First team bowling: Callum Hunter
First team player of season: Callum Hunter (players vote)
Second team
Batting: Brad Edge
Bowling: Oliver Dixon
Player of season: Jake Chadwick
Third team
Batting: Mark Crowther
Bowling: Stuart Leach
Player of season: Max Birtwistle
Moment of the year award: Andy Kerr
Mark Stewart bowling award: Callum Hunter
Cyril Butterworth batting award: Brad Edge
Pauline Rigby junior player of the year: Matt Senior
Third team captain's award: Charlie Exton
Clubman of the year: Rob Kilvington