Three Lancashire League records were put to the sword at the Log Cabin on Sunday when Mount saw off a spirited Great Harwood side in an amazing high-scoring encounter.
Following on from the T20 party atmosphere on Friday night, we were in optimistic mood as Travis won the toss and chose to bat on the same very true pitch.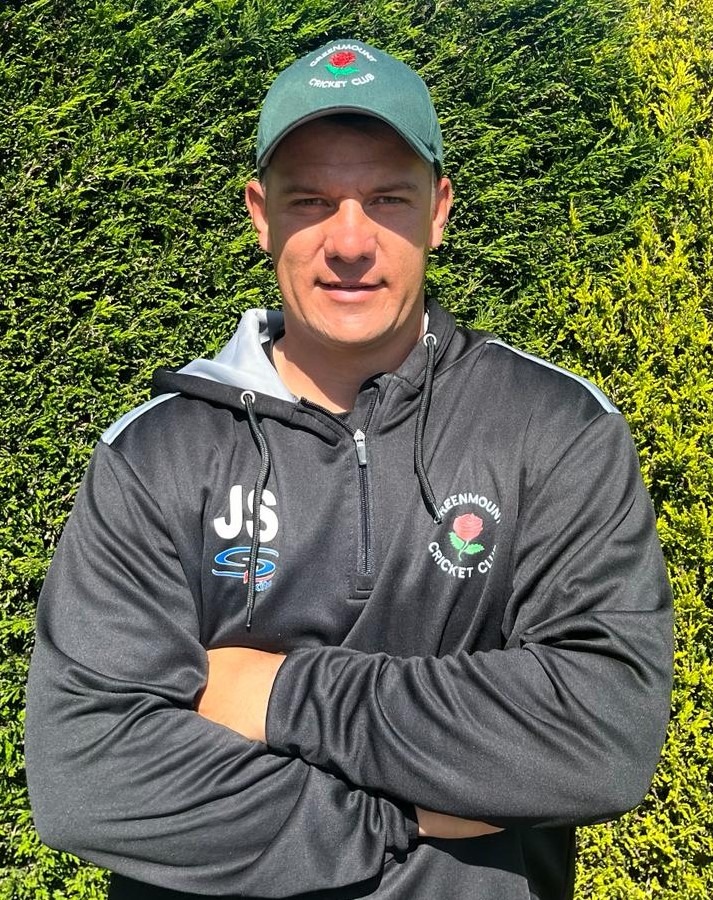 What followed was an explosion of brilliant batting – Evan Williams continued his excellent form from Friday with a series of well executed strokes and blazed his way to an impressive run-a-ball 67 with a six and nine fours before surprisingly being stumped with the score on 149.
However, this merely served to unleash the best of South African professional Jacques Snyman. Opening the batting, he played himself in nicely with a few well-timed shots offering a glimpse of the onslaught to follow.
But once Evan departed he cut loose with a succession of brutal shots to reach his maiden century for the Mount.
But this was just the curtain-raiser as he then savaged the bowling attack with an array of exhilarating blows out of the ground, racing to 158 before holing out.
A stunning performance with fifteen fours and ten brutal sixes, this was entertainment at its finest and underlined the power of Jacques' batting which the home crowd experienced for the first time.
With Jacques out at 280-2 there was license for the middle order to continue with freedom, resulting in fine knocks from Andy Kerr (41), Travis Townsend a breezy 45 from just 27 balls and an excellent 52 from Tom Heaton from just 37 balls.
We finished with a staggering Lancashire League record team total of 429-6 from the 50 overs. Par score had been suggested as around 285!!
There was a strange feel to the Great Harwood response, surely this was a foregone conclusion! However massive credit to our opponents, they kept coming and managed to reply with a superb total of 346 -8 (a record losing score in the Lancashire League) giving Greenmount a much needed win but only 10 points.
There was some disappointing bowling and fielding which will have frustrated home support but the pitch was the overall winner with an astonishing match aggregate total of 775 runs that is now in the Lancashire League record books.
Callum Hunter took 3-82 and Travis Townsend 3-51 to round off the win.
All in all an excellent weekend of cricket at the Mount with back to back wins, defeat of a division 1 opponent in T20, centuries for Evan and Jacques all supported by strong team batting performances.
With the forecast looking dry for the week ahead let's try and build momentum after the stuttering start and we look forward to an exciting weekend next week with more T20 on Friday versus Walsden and league action on Sunday versus Accrington.