Greenmount edged closer to the Lancashire League Division Two promotion places on Sunday when they secured a two-wicket victory over Haslingden in fiercely contested clash at Bentgate.
With the scorching sun blazing down it wasn't the day to lose a toss, but unluckily, lose it Ryan Senior did and the Mount were left to toil in the heat for almost 50 overs – that said – the Greenmount skipper would have the last laugh.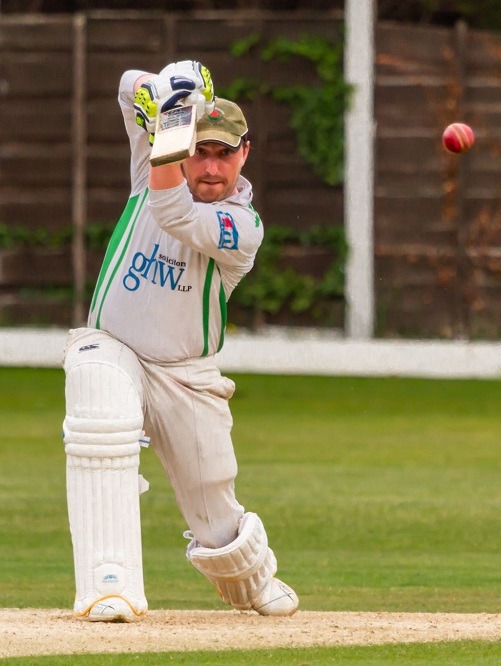 The home side ran up 194 all out just one ball short of their 50 overs, due in no small measure to sub-professional Mini Bhada from Feniscowles CC who hit 56 and Leighton Friend who scored 48.
Evan Williams (3 for 37) was the pick of the Greenmount bowlers, while there were two wickets for Keiran Edwards and one apiece for professional Chesney Hughes, Lewis Dove and Callum Hunter.
In reply, Hughes and Andy Kerr were dismissed early without reaching double figures, both getting unlucky lbw decisions, the first two of five in the Greenmount innings, on a day in which there were nine such dismissals throughout the match.
At 55 for 4, following the dismissal of Jack Harrison (33), the clever money was on the home side to emerge victorious but a fine knock from Tom Heaton who hit 61 before being 'caught' and a real captain's innings from Senior who finished on 32 not out, saw the Mount home for the loss of eight wickets in a tense finale.
There were also useful scores of 28 from Dove and 12 from Mattie Donnelly as the lads crept closer to their target.
The win keeps Greenmount third on 105 points, four behind Haslingden (109) in second place, while Church remain current leaders on 118.
Meanwhile, the second string enjoyed a runfest at the Log Cabin when their counterparts from Middleton were the opposition.
The Mount ran out victors by 165 runs, leading the way was Brad Edge who fell unluckily just short of a ton with 97 while there were also valuable knocks from Matthew Senior (38), Jake Chadwick (37) and Chris Sherrington who hit 34.
The home total of 305 for 8 was always going to be a bridge too far for Middleton who lost wickets steadily throughout their innings before succumbing at 140 all out in 28.1 overs.
All six of the Greenmount bowlers helped themselves to wickets with the day's leading scalp-taker Oliver Dixon with 3 for 32.
NEXT WEEKEND
Greenmount's first eleven are at home to Rawtenstall next Saturday (July 24) while the seconds travel to take on Rawtenstall's seconds at the Worswick Memorial Ground.
The club's third team are in action at the Log Cabin on Sunday (July 25) when they face Rishton III. WP for all three games is 1pm.