New first team skipper Travis Townsend needs little or no introduction to players and supporters of Greenmount CC. The popular South African was professional at the Log Cabin for two years (2015 and 2016). After leaving the professional ranks, Travis has re-joined the club as first team skipper and Head of Cricket John Stevens took time out to interview him about his views on the new Lancashire League campaign and cricket in general.
JS: Hi Trav, welcome back to Greenmount – feels like you have unfinished business from your previous time with us. Talk us through how you feel about the club and what you are looking to achieve?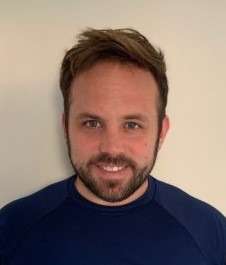 TT: Really happy to be back. I certainly didn't feel like Greenmount got see the best of me during my time at the club previously. I hope to put that right this season, but importantly I'd like to have a big effect on those playing with me. The focus is to use my own performance and leadership to drive standards at the club which will hopefully translate into silverware. To win things though, we will need contributions across the board over the course of the season.
JS: What do you see as the main challenges ahead for this season? Who do you think will be fighting for promotion?
TT: Main challenges will be consistency of performance and the ability to pick up points every game. The second division has gotten stronger each year with more clubs becoming far more competitive than in previous seasons. I think Crompton are a serious threat, but as I stated before a lot of the teams have become far more competitive so the challenge will be to not look too far ahead.
JS: Tell us about your fellow countryman Jacques Snyman – what do you see him bringing to the club?
TT: Jacques is an explosive player who has the ability to affect the game with bat, ball or in the field. I spoke to a number of players who have played with him and he couldn't have come better recommended. I expect Jacques to not only give his all when playing, but he will play a huge part in driving the cricket culture at the club.  
JS: Talk us through the importance of leadership and setting a positive culture – its more than Baz Ball right?
TT: Leadership plays the most important role in driving positive culture. It isn't a case of just having a strong captain anymore, its empowering those around you. However having leaders who trust, support and more importantly are honest with the players will hopefully unshackle cricketers from self doubt which in turn leads to players showcasing their best more often.
JS: Why do you think England have made such a step change? Where are the lessons?
TT: The players seem to be unweighted by the pressure of performance and the undue stress of having your place in the side scrutinized every time you make an error of judgement. This is leading to more positive options being taken and although its not the foolproof recipe for constant success, I don't think we'd be seeing the levels that are being reached without that positive culture. From our perspective, we can certainly take away plenty from the current England side. They combine hours of hard work and preparation with the licence to express their abilities. What is most admirable about Baz Ball is the strength in their conviction.     
JS: How do you see the Ashes panning out this summer?
TT: I think England will win, but they will be facing the most complete attack they've faced thus far. However, I think home conditions will make the England seam attack far more threatening and that's where the series will be won.
JS: Test cricket – where do you see the future?
TT: I think the format is strong,the only concerns are the finances of the other nations away from England, India, Australia. We need a strong South Africa and West Indies in world Test cricket though. From a player's perspective, Test cricket is the holy grail, the format the greats are judged by. Financially T20 has changed the landscape, but I'm not a believer that T20 cricket is affecting Test cricket interest. Test cricket has always been the cricket lovers choice. The 50 over game is probably more in danger as it doesn't quite grab the attention like it used to and its become a bit like an inbetweener in terms of length of time. 
JS: Moving on to young emerging players – who do you see as the next generation to dominate the world stage?
TT: England-wise, Harry Brook is really impressive, Shubman Gill of India and Shaeen Shah Afridi are superstars in the making.
JS: What can we expect from the South African cricket team moving forward?
TT: Test cricket-wise. The bowling attack is good enough to compete with anyone, but until the batting unit can put together better first innings totals on the board then we will struggle to compete with the best. Limited overs-wise, we're a stronger side, but we haven't quite worked out the top order balance yet.  
JS: If you could choose five cricketers for a round table dinner and general night out, who would they be and why?
TT: Shane Warne, Brian Lara, Sir Vivian Richards, Sachin Tendulkar and Herschelle Gibbs. Briiliant cricketers who played the game in a great way and apart from Sachin, potentially, knew how to party.
JS: Thanks Trav, we are looking forward to watching you play for many years to come.