A double defeat for the first team at the weekend along with something of a trouncing for the seconds was tempered by a fabulous victory for the thirds at Brandlesholme Road on Saturday.
The firsts got proceedings underway on Friday evening when they faced Rochdale at the Log Cabin in their final game of the JWL MPA T20 competition.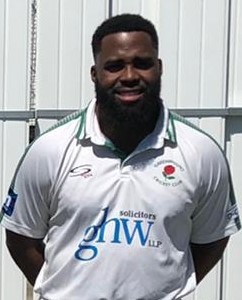 Winning the toss and electing to bat the Mount put on 180 runs from their 20 overs, due in no small part to a superb 85 from Andy Kerr.
In the reply the visitors eventually surpassed that total but nevertheless it was something of a close run thing.
Jack Duffy hit 77 and Sean Whitehead 44 as the Lancashire League Division One side edged to victory with only four balls remaining.
Pride of place at the weekend certainly went to a youthful third eleven in their home clash against their counterparts from Church on Saturday.
After electing to bat, Church set a target of 151 from their 32.5 overs with leading wicket takers for Greenmount on the day, Luca Addleton and Sam Woolley, who each picked up three wickets.
Dawood Rahman top scored for Church with a good 60 before becoming an lbw victim to Max Birtwistle.
Despite resistance from Dave Willetts (30) and Steven Addleton (28) a Greenmount victory looked to be a forlorn hope when the ninth wicket fell with the them still requiring 30 runs.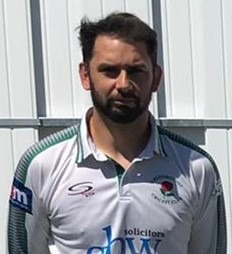 But a superb combination of controlled batting and cool heads from Luca Addleton (24) and Charlie Exton (13) saw their side home to the delight of a sizeable crowd who were on the edge of their seats.
It was a case of 'least said soonest mended' for the second team on Sunday when they made the trip to Dill Hall Lane to face Enfield.
They were all out for 66 in less than 20 overs with only Nigel Franklin (19), Jake Chadwick (10) and Oliver Dixon (10) reaching double figures.
Enfield made short work of the replay reaching their target for the loss of only one wicket in only 11.1 overs. Oliver Dixon claimed the only Enfield scalp when he trapped Anthony Steele (18) lbw.
Meanwhile at the Log Cabin the first team were involved in an entertaining high-scoring clash against Enfield that featured another great display from professional Chesney Hughes.
Batting first, the visitors were indebted to maiden Lancashire League centuries from South African professional Stuart Els (116) and Yasir Ali (101) as they posted a challenging total of 286 for 8. Hughes picked up four wickets for the Mount ending with figures of 4 for 63 from his 12.1 overs.
In reply the villagers made a decent fist of reaching that total thanks to 106 from 105 balls from paid man Hughes. Lewis Dove also hit 36 and Andy Kerr 26 but it was Hughes' partnership of 117 with Callum Hunter (44) that gave the Log Cabin spectators hope of a second unexpected victory in 24 hours.
However, it wasn't to be as the Greenmount innings came to an end when the pro was caught by Tiarnan Hamill off the bowling of Simon O'Loughlin 21 runs short.