It looks like summer is finally here, with some actual cricket being played.
It did feel like it was going to become an absolute nightmare, with driving rain, bowl-outs, and some further self-isolations!
We had two cracking wins last night (Tuesday). The under 13s proved too strong for Read, and the U-15s won on the last ball of the match!
What is pleasing is that in both games there were contributions from everyone who took part. Moving forward, I hope that games come through thick and fast.
Greenmount Gladiators v Ramsbottom Rooks
This Friday we have a huge event as we host the Rammy Rooks in a T20 match, however, this means that there is no junior training and it is likely to be be very busy. It would be great to see lots of people down supporting the Gladiators, and we do ask if anyone is able to volunteer to help out, to please get in touch.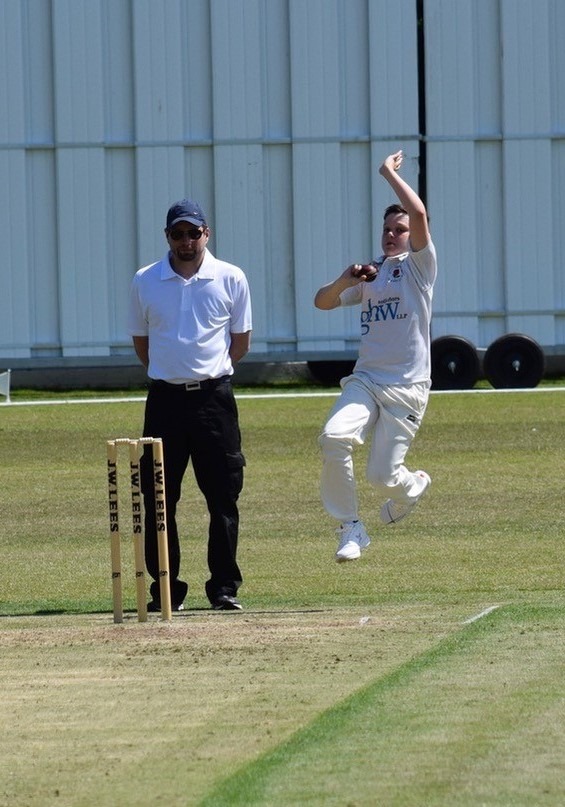 On to general cricket matters, we have had fantastic numbers turning up to junior training, and hope that all who attend learn and have fun. I do have to remind parents about the importance of signing in and out. We have the following teams scheduled to play games this summer…
U18s
For our older juniors, but also to provide a challenge for our stronger U15s/U13s players.
U15s
Lots of players in this age group, ranging from those that are now playing senior cricket through to those who are relatively new to the game. Due to numbers, it may/will mean that the squad needs to be rotated.
U13s
We only have six players for this specific age group – this allows us to provide a challenge for the stronger U11s players.
U11s
Again lots of players, we have two teams playing slightly different formats of the game, again there will need to be squad rotation during this summer, and we ask for your understanding and patience.
U9s
We have been fortunate to have so many children wishing to play cricket. Even with Rory doing such an amazing job, along with great help from Ian and others – at present we can only manage one team.
It is with this age group that I ask for volunteers, we do need parents to help with this age group – without extra help we can only run the one team, this means that while we will do everything we can to teach and coach cricket on Fridays – actual matches will be quite difficult to fulfil.
Please do come forward, at this age group it is about being able to organise and encourage our young players.
All Stars
This reached capacity in no time at all and again we hope that it leads to children wanting to continue to play cricket.

June's Fixtures (subject to being confirmed)

Mon 14th U9s @ Edgworth
U11s@ East Lancs
U15s @ Bolton Indians

Wed 16th U11s GM home v Edenfield

Mon 21st U11s Lancs home v Haslingden
U13s home to Lowerhouse

Wed 23rd U11s GM away at Egerton

Mon 28th U11s Lancs home to Thornham

Finally, on behalf of the coaches and club thank you for the kind words I have received already, please do get in touch if you have any concerns, and definitely do get in touch if you feel that you can help out in any way, we are all volunteers and try our best – extra help would be great.

Thank you