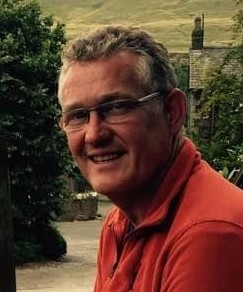 With former first team skipper GARY CHADWICK…
Name: Gary Lee Chadwick
Nickname(s): Chaddy
Batsman? Bowler? Allrounder? How would you describe your game? Attacking batsman who, at times, lacked brains. Like all batsmen I thought I could bowl. Was a wicketkeeper at school or so I thought until I had trials for Bolton Schools. Once dropped six catches in a match off the same bowler – who was not best pleased!
What got you interested in cricket? Watching my Uncle Norman play at Woodbank in the 1960s and my dad and uncles taking me to watch Lancashire. Was lucky enough to go to the Gillette Cup finals in the late 60s-early 70s. Jackie Bond's catch to dismiss Asif Iqbal still sticks in the memory.
Who was/is your all-time cricketing hero? Growing up Clive Lloyd and later Viv Richards.
Who is your favourite current professional cricketer? Ben Stokes.
Who is the best player you have played with (both professional and amateur)? I have been lucky to play with some fantastic cricketers but three stand out who had stellar careers, Mark Taylor, Matty Hayden and Franklyn Stevenson. Although he had fantastic support from Patrick Farhart because we won the league I would pick Mark Taylor. Although only young he also lifted the club all round with his leadership. Mark Stewart is the best amateur with incredible stats but he also gave it his all in every game and we have had some laughs over the years.
Who is the opponent you most admired as a player? Four local lads that performed against top class players year after year: Dave Morris, Ian Taylor, Paul Tebay and Mike Bennison.
What was/is your favourite away ground? Bradshaw. Nice setting but more importantly good people. No abuse from the boundary unlike some clubs.
What is the most memorable match you played in? I think it was in 1984 when Kearsley needed six off the last ball to win the Hamer Cup and our sub professional Murray Bennett who had bowled 24.5 overs for about 30 dropped it in no-mans land and Nigel Harris smacked it for six.
What has been your personal 'champagne moment'? Hamer Cup final winning captain in 2000 when we had Saeed Anwar junior as pro and the handful of centuries I have scored.
What is the funniest thing you have seen on a cricket pitch? John Harris chasing a ball he had no hope of catching at Walshaw and slamming into a fence panel to stop himself . The panel then slowly fell into Sycamore Road with John still attached to it and all you could finally see were the soles of his boots hooked over the concrete base.
Did/do you have any superstitions? Always batted in a jumper even if it was 90 degrees and apparently although I did not know it I was a terrible fidget and always touching my box. The lads used to run sweepstakes on how my times I would touch it in an over.
If you could go on a night out with three cricketing celebrities, who would they be and why? Freddie Flintoff when he was drinking as it would have been never a dull moment. Once saw him in a Blackpool hotel bar at 1pm in the middle of a county championship game, falling of his bar stool legless. Phil Tufnell for the stories and another cheerful cheeky chappie Ian Botham for a bit of muscle and to keep FF in check.