Sponsors & partners
We at Greenmount Cricket Club appreciate the support and assistance given to us by our loyal sponsors and partners, who, over the years, have helped us promote the playing of the game at all ages and levels.
Below are organisations that have been especially helpful, and clicking on each individual logo or graphic will give a link to their own website. We hope you will support them as they have supported us.
The club are always looking for local businesses, organisations and individuals who wish to provide sponsorship for events, teams or the club as a whole. For further information please contact Leigh Dickinson at gccupdates@gmail.com
---
ISM WASTE & RECYCLING
ISM provide green and cost-effective waste management services for all waste disposal and recycling requirements throughout Greater Manchester and Lancashire.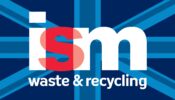 They believe in providing a bespoke service to ensure their customers receive hassle-free waste disposal service.
Whatever the size of your business, rest assured that they are the commercial waste collectors for you.
Their recycling-led waste management services and state-of-the-art recycling facilities ensure excellent recycling rates for all types of business waste.
The company pride themselves on providing the highest standard of waste management services for their customers.
Their wealth of experience in the waste management industry over the last 50 years means they can tailor their services to businesses across all sectors and minimise the financial and environmental impacts of your waste.
Whether you're an exciting new start-up with your first premises or an established business, ISM have a trade waste solution to suit your needs. Their wheelie bin and skip range includes traditional wheelie bins up to 1100 litres and skips up to 40 yard roll on roll off skip for general waste or recyclables.
---
GHW SOLICITORS
Gareth Williams qualified as a solicitor in 1991 and was a Partner at two national law firms. He was most recently a partner at George Davies, Manchester, until setting up GHW Solicitors in 2009.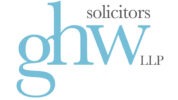 Throughout his career he has focussed on providing commercial services to clients with a particular focus on the legal issues that arises within sporting professions. His thorough and no nonsense attitude is appreciated by his clients and is a force to be reckoned with when involved in disputes and litigation.
Gareth's reason for founding his own firm was his belief in good quality client service. Time and time again he saw how a client can be forced to adapt to a "procedure" that does not suit them just because it is more convenient for the firm they have instructed.
Gareth felt strongly that this is not the way to look after a client's best interests. Surely a firm should adapt to suit the client and not the other way round? It sounds simple but it is this commitment to catering to his client's needs and safeguarding their individual requirements that drove him to set up his own firm.
By cutting out many irrelevant overheads, a small specialist firm can provide the same level of service as a large firm, but at a reduced cost.
Gareth's experience and reputation as a lawyer is recognised by the both the Legal 500 and Chambers and Partners legal directories. These are the leading guides to quality legal services in the UK.
---
NORTHERN STAR FINANCIAL MANAGEMENT
Northern Star are Independent Financial Advisers based in Ramsbottom, Bury, near Manchester and they love to work with clients to build long term professional relationships.
Specialising in providing expert pension advice, investment advice, inheritance tax planning and advice, they only work with successful professionals and business owner clients to make sure that their financial goals are met both now and in the future.
They specialise in inheritance tax, investments and pension planning. Northern Star IFA are here to ensure you and your family are comfortably provided for in the future.
Many financial advisers may claim to be different but are they? Northern Star are!
How they are different:
They do not sell you products
They act in your best interests at all times
They take time to fully understand your situation
They totally enjoy helping and advising you
Why they are different:
You benefit from their focus upon customer service
You understand each step they take and retain control
You feel comfortable talking to them
You ultimately achieve the lifestyle you want
In short… Financial Planning Designed For YOUR Lifestyle
---