With ex-player and SK Kits boss Ian Senior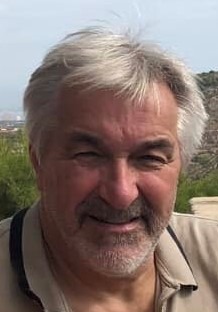 Name: Ian Senior
Nickname: Sen.
How would you describe your game? Very basic – 'hit the ball' and 'catch the ball'!
Who got you interested in cricket? My dad.
Who is your all-time cricketing hero? Ian Botham.
Who is your current favourite player and why? Josh Buttler – he seems to have the same playing philosophy as I do – but is better at it!
Who is the best player you have played with both professional and amateur? Amateur – Kevin Hayes at Tonge CC and professional – Steve Dublin at Tonge CC.
Who is the opponent you most admired as a player? Steve Holt in the Bolton League – he always played the game in the right spirit.
What was your favourite away ground? Farnworth CC – I always seemed to save my best performances for Bridgeman Park.
What is the most memorable match you played in? The Birtwistle Cup semi-final at Farnworth CC in the early 2000s.
What is your personal 'champagne moment'? Winning the above game – my best knock.
What is the funniest thing you have seen on a cricket pitch? Craig Dootson emptying a tube of Deep Heat into Martin Kay's briefs – ouch!
If you could pick a group of three cricketing legends for a night out who would they be and why? Ian Botham, Shane Warne and Brian Lara – probably the best three players ever, in my eyes.