All three of Greenmount's senior teams were in action over the Bank Holiday weekend resulting in four wins from five.
Crucially, for the promotion-chasing firsts, it was a double-header with Nelson the visitors to the Log Cabin on Saturday in a game that was cancelled earlier in the summer due to a Covid 19 outbreak.
And the Mount ran out five-wicket victors to go top of the Lancashire League Division Two table for the first time.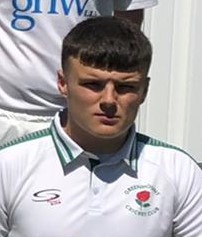 Man of the moment was Callum Hunter who took 6 for 27 as the division's bottom club slumped from a promising 132 for 2 to 143 all out with their final eight wickets falling for only 11 runs.
Only former Greenmount professional Usman Tariq (55) along with Neil Thompson (50) showed resistance as they put on 90 runs for the second wicket.
In reply, professional Chesney Hughes was dismissed without scoring with the total on four before Dan Stevens (12) followed him with the score on 21.
However, partnerships of 51 between Andy Kerr (42) and Tom Heaton (12) and 66 from skipper Ryan Senior (32) and Lewis Dove (25 not out) were instrumental in reaching the required total for the loss of five wickets in the 36th over.
The firsts held onto top spot on Sunday evening after a close-run two wicket win at East Lancashire.
The Blackburn side posted a score of 197 for 9 from their 50 overs with Sohail Mohammed hitting 60 and a useful contribution of 35 from Paul Turner.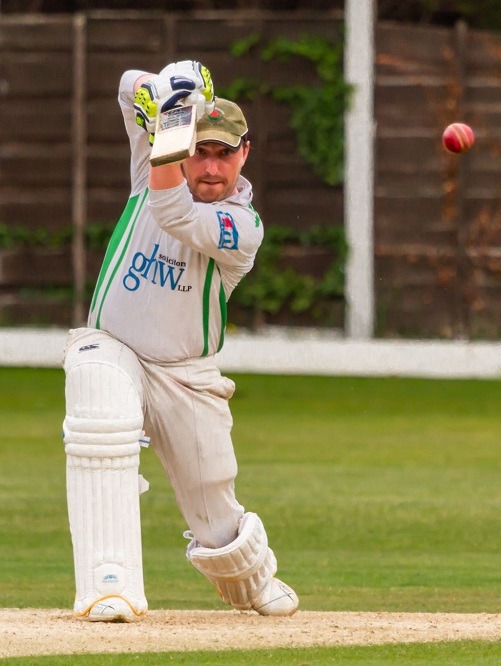 Both Hughes and Hunter took three wickets apiece for the Mount with one apiece for Matthew Senior, Lewis Dove and Andy McGuinness.
With the Mount reply teetering on 67 for 5, it looked a distinct possibility that their eight-game winning sequence would be coming to an end but for another captain's knock from Senior (44 not out) who put on 70 for the sixth wicket with Matt Donnelly (34).
He followed that up with an unbroken 29 with Kieran Edwards (14 not out) for the ninth wicket to see his side home and maintain their table-topping form.
While the club's travelling fans were feeling the tension in Blackburn, the home supporters were treated to a veritable run feast with no fewer than 589 clocked up between the seconds and their East Lancashire counterparts.
Fortunately, it was the Mount that were victorious with a 51-run success that owed a lot to a terrific unbeaten knock of 139 from Brad Edge.
Opener Jake Chadwick also made a good contribution with 69 while Sam Greenhalgh (32), Ben Hornsby (26) and Nigel Franklin (22) did their bit as well as the villagers put on 320 for 5 from their 45 overs.
The visitors made a decent fist of replying to that score with only one of their batsmen failing to reach double figures.
But great credit should go to young Max Birtwistle who took an impressive 4 for 33 from 8.2 overs. Oliver Dixon took three wickets and skipper Alex Bullen two as the spirited reply petered out at 269.
It was a win and a defeat for Mark Crowther's third eleven with games on Saturday and Bank Holiday Monday.
While the first team were seeing off Nelson at the Log Cabin, the thirds had a 63-run victory against their counterparts at Seedhill.
After scoring 171 for 9 – due in no small measure to a good knock of 56 from Henry Dickinson and 26 from Nigel Franklin – the home reply fell well short at 108 all out.
As for the Greenmount bowling plaudits, Max Birtwistle had another great day with 3 for 7 from just short of six overs while there was a brace apiece for Henry Dickinson and Adam Clarke and one each for Edward Dickinson and father Leigh.
On Monday the thirds were again on the road when they made a trip to Great Harwood to take on their fourth eleven.
Batting first, uncle and nephew opening combination David Mason (25) and Sam Greenhalgh (16) made a steady start and Tan Ahmed kept the momentum going with 21 before Mason departed with the score on 81 for 3.
But as wickets began to fall, it took a captain's innings from Crowther (38 not out) to get the total up to 141 for 8 from their 40 overs.
The home side then proceeded to knock them off for the loss of three wickets with Sam Woolley, Charlie Exton and Adam Clarke sharing the wickets between them.