Greenmount firsts got back to winning ways with a superb six-wicket victory over reigning champions Burnley at the Log Cabin on Saturday.
Hero of the hour was Andy Kerr who hit an unbeaten 97 and put on a match-winning partnership of 92 with skipper Ryan Senior (34 not out).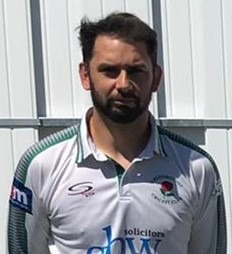 Kerr's innings included six fours and three sixes and there were also useful contributions from Matt Donnelly (31) and pro Chesney Hughes (25) as the villagers surpassed the visitors 202 for 9 total in the 49th over.
Danny Hornby was the pick of the Mount bowlers with 5 for 41 from 13 overs while Callum Hunter took 2 for 49 from 14 and Andy McGuinness and Mo Ashfaq helped themselves to a wicket apiece.
Another bowler with a five wicket haul was Rick Catterall for Greenmount seconds at Littleborough on Sunday but his efforts couldn't spur his teammates on to victory as they collapsed to a 61 run defeat.
The home side won the toss, elected to bat and put on 148 for 9 from their rain-affected 42 overs.
Apart from Catterall's 'five-for' skipper Oliver Dixon took two wickets with Max Birtwistle chipped in with one.
The Mount were set a revised target of 151 from 42 overs but lost wickets at alarming regularity throughout their innings and were eventually all out for 89.