Club professional Chesney Hughes is to hold a cricket summer camp at the Log Cabin for Greenmount CC junior members.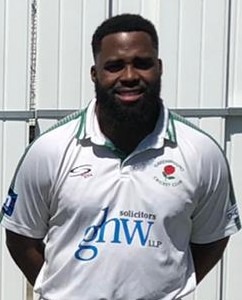 The camp will be held on the following weeks:
Monday, Tuesday & Wednesday 16th, 17th & 18th August.
Monday, Tuesday & Wednesday 23th, 24th & 25th August.
The sessions will last from 9.30am to 3.30pm and children will need to bring lunch packs and drinks with them.
The cost of the sessions will by £15 per day, although a Monday to Wednesday package can be booked for £36, while all six days will cost £66.
The summer camp is primarily aimed at U-11 and U-13 players although U-9 players who are committed to playing and learning about cricket and have the attention span to cope with a series of cricket sessions and drills are also welcome.
Children who aren't interested in cricket should NOT be enrolled on the course.
Please note, the camp will be very weather dependent with limited chance of using the clubhouse due to existing bookings. We will liaise with parents each evening should weather forecasts be against us.
Please email Rob Kilvington on rkatrr@gmail.com to book on the course.
Payment in cash will need to be made on the first day of attendance.