Following the ten-over scamper to victory over Ramsbottom on Friday, the table-topping third team took centre stage at Walsden on Saturday.
Having bowled the opposition out for just 60 in the previous encounter, confidence was high, however Walsden had bolstered their line-up and posted a challenging score of 201.
Greenmount's young bowling attack stuck to the task with Noah Birtwistle taking 3-26, Luca Addleton 2-36 and both Ed Wackrill and Ryan Edge one apiece.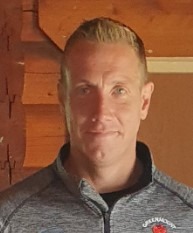 Captain Mark Crowther was still receiving deserved and merciless stick for losing the toss yet again however he turned this around emphatically with the lead role in an excellent and exciting run chase.
Tom Clarke and Noah put on 58 for the first wicket before Tom fell for 32. A flurry of wickets followed including Noah for 26 and the Mount rocked at 103-6.
But skipper Crowther was in belligerent form and, joined by Leigh Dickinson, the pair accelerated in a partnership of 77 for the seventh wicket.
Crowther was run out for an excellent 54 leaving Leigh to steer the innings to a dramatic conclusion. Leigh had reached an unbeaten 46 and in the final over it was do or die but Luca Addleton stole the plaudits at the death with a firecracker six to stun the locals and seal memorable victory.
There is allegedly still a manhunt going on in Walsden for one Vasco Wackrill however it would appear he escaped safely over the border in one piece! Top of the league at the turnaround, Crowther's Kids march on!
On to Sunday and another forecast of afternoon showers and thunderstorms as the first team traveled to Rawtenstall and the seconds hosted the same club.
As the news came in that Greenmount were batting first it was surprising to learn that we'd won the toss with rain around but Jacques Snyman and Evan Williams soon set about the Rawtenstall bowling with strong intent, racing to an opening stand of 70 before Snyman was caught for another fine 56 including four sixes.
Evan continued his recent fine form which included a century for the MCC on tour to Ireland last week however as the spinners were introduced we began to lose wickets in alarming fashion.
Andy Kerr, Tom Heaton, Travis Townsend and Dan Stevens all perished for 30 between them before Ryan Senior steadied the ship with a dogged unbeaten 15, accompanied by Sam Greenhalgh in similarly obdurate mood but what neither did was surrender their wickets easily.
Heavy rain curtailed the innings ten overs short however we were left to defend 138 following the "easy to understand" DLS calculation.
With echoes of Friday night and defending a short boundary, the Mount dug in to constrain the chase, taking wickets at just the right time to arrest momentum.
Jacques turned in another five star performance, answering the mildly unruly heckling from the local fans with a five wicket haul.
The last over definitely came under "squeaky bum" moments and I guess you could call it an ugly win but we take it and move on to another away trip to Rishton next week.
At the turnaround point of the season we still lie in sixth place with 78 points. Just 13 points separate the top seven teams and we are just nine points away from top spot so it was an especially important win to maintain touch.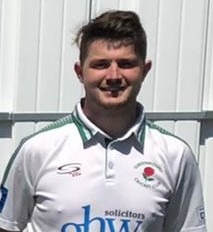 The second team lifted themselves off bottom slot with a fine home win. Put in after Oli Dixon lost the toss Greenmount's batting once again stuttered to 156 with Kie Edwards hitting 84, his third successive half century.
Faltering on 74-6 , Kie and Oli repaired the innings in an important stand of 60 before Oli was stumped for 15.
Rawtenstall found it heavy going against Matthew Senior who bowled a miserly seven overs for just five runs although only one wicket he passed the bat multiple times.
Oli turned in his best performance of the season to date and ripped through the middle order with a fine five wicket haul, 5-34 from his 12 overs.
He was well supported by Richard Catterall with 3-31 and there was a pantheresque run out for Kie to complete the victor . Ewan Malone held on to two fine catches.
The seconds now host Rishton who have replaced us at the bottom spot. We really need the more senior players to be available more consistently so we can start to field a more experienced and competitive team on a regular basis.
This game proved the point that we do not belong at the bottom of any league so let's get a strong second half of the season and climb the ladder as far as we can.
Final note just to say thanks to everyone who turned out to either work , support or cheer on Friday night – we hope to see you all again this Friday for the T20 quarter final against Enfield.