Greenmount made a mockery of their Lancashire League Division Two status to blow away Burnley then leave Littleborough languishing as they defied the odds to take the JW Lees T20 Trophy back to their Log Cabin home.
Up against three teams from the league's top division the Mount were unfancied in certain quarters but they showed all their true T20 qualities to make it a day to remember for the sizeable support that converged on Littleborough's impressive Hare Hill ground.
Although a concerted promotion push has been somewhat hampered by rain throughout the 'summer', the club's Friday night twenty-over exploits at the Cabin have been real highlight.
Regularly centre-stage on those occasions – as he has throughout the campaign – has been big-hitting professional Jacques Snyman and the popular professional chose Bank Holiday Monday's finals day to sign off for the season in terrific style.
Mount faced Division One high-fliers Burnley in their semi-final and their skipper Liam Bedford won the toss and chose to bat.
But he would soon realise that this Greenmount side is no one-man show as fine restrictive bowling from the villagers kept the total down.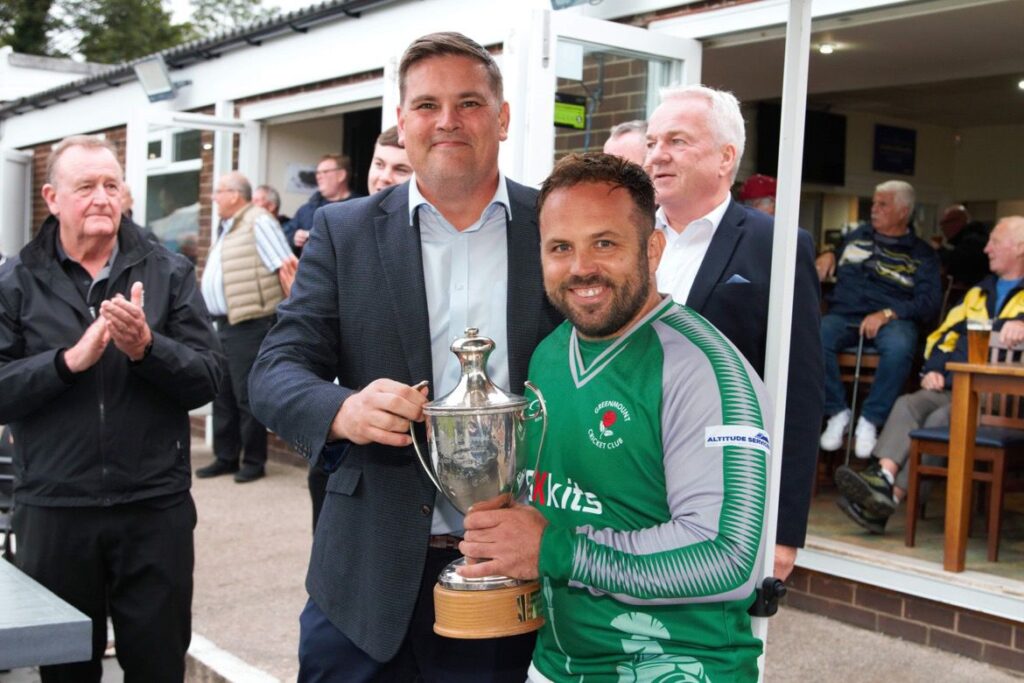 Three of the Burnley opening batsmen were dismissed with the score on only 13 including influential South African professional Ockert Erasmus who was bowled by Callum Hunter.
Hunter finished with superb figures of 3 for 12 from his four overs with Evan Williams (2 for 17), Jack Thomond (1 for 25), Travis Townsend (0 for 25) and Snyman (0 for 23).
Burnley finished their innings with 108 for 6, a score that proved totally inadequate once the Greenmount innings took shape.
Tom Heaton opened with Snyman and the pairing despatched the ball with consummate ease to all compass points on the Hare Hill ground.
They took the total on to 81 before Heaton was caught by Fergus Bailey off the bowling of Gareth Halley.
The wicket only brought Williams (11 not out) to the crease and he and Snyman (54 not out) saw their side convincingly cruise to victory with more than eight overs remaining.
In the final hosts Littleborough awaited Greenmount after they had edged a close-fought derby victory against near-neighbours Rochdale in the earlier semi-final.
Mount skipper Townsend won the toss and decided to put his former side in to bat. It proved to be an inspired move.
The first three Littleborough batsmen were dismissed by the time the score reached 36 – shared equally between Hunter, Williams and Thomond.
Boro skipper Ryan Miskella tried to give his side some momentum with a useful 41 but a superb stumping by Matt Donnelly off the bowling of Townsend ended his exploits.
Steady bowling and some superb fielding, including fine catches by Hunter (to dismiss Joe Barnes) and Williams (to dismiss Williamson) began to demoralise the home side whose innings ended at 141 for 7.
All five Mount bowlers were among the wickets with Williams and Snyman taking two each with one apiece for Thomond, Hunter and Townsend.
The Greenmount reply got off to a bad start when Heaton was dismissed without troubling the scorer and the vociferous home support began to make their presence felt.
But they reckoned without Snyman and Williams who both showed their undoubted class to take the score to 118 before the pro bowed out for the season with 62.
As the overs wound down, two more wickets, those of Williams (52) and Stevens (4), made it a somewhat tense conclusion and the Littleborough faithful were eyeing a second last ditch win of the day, but skipper Townsend (11 not out) – cool as you like – saw the Mount home in the 18th over.
Evan Williams picked up the man-of-the-match award for his exploits.
BURNLEY v GREENMOUNT SCORECARD
GREENMOUNT v LITTLEBOROUGH SCORECARD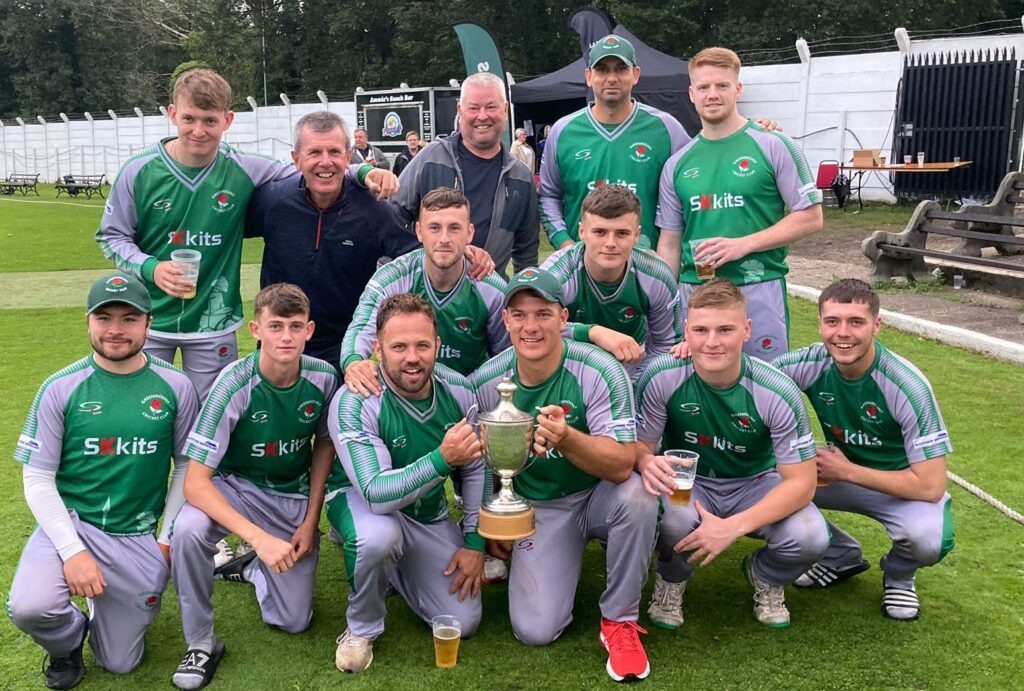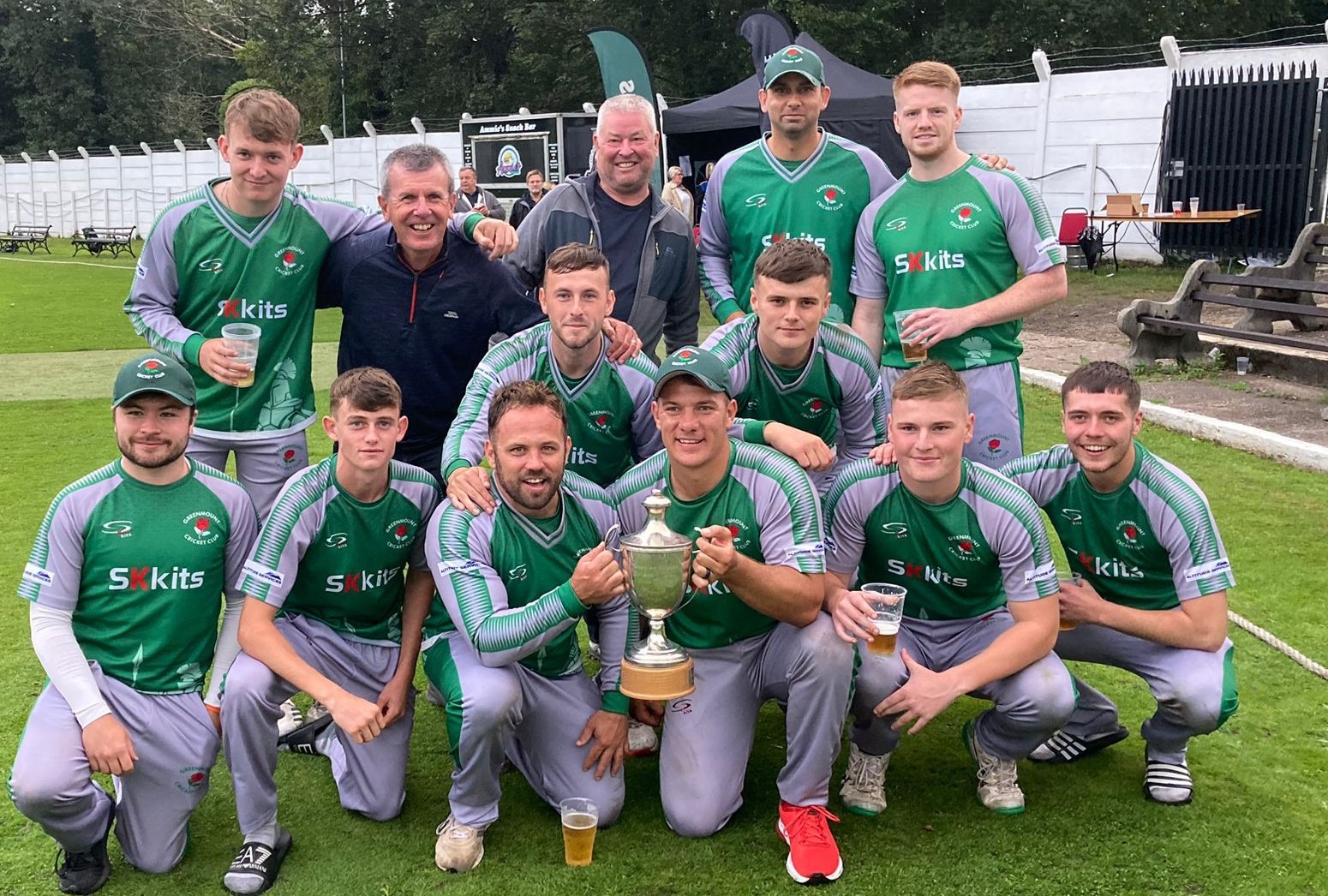 GREENMOUNT CC: Back row (from left): Dan Stevens, John Stevens (head of cricket), Andy Skinner (club chairman), Andy Kerr, Jack Thomond; Middle row (from left): Sam Greenhalgh, Callum Hunter: Front row (from left): Matt Donnelly, Max Birtwistle, Travis Townsend (captain), Jacques Snyman (pro), Evan Williams, Tom Heaton. @Fitchett's Photography