What a wet weekend – while southern Europe basks in extreme heat we'd be better off playing water polo!
Nevertheless, we didn't need good weather for a memorable evening with the great Mark Taylor who took time out from his Sky commentary commitments to spend 24 hours with his favourite English club.
It was great to see some famous – or infamous? – faces return to the Mount , notably Mark Stewart, John Ashworth, Gary Chadwick, Darron Foy, Dave Jones, accompanied by our current fourth team captain Dave Mason.
Mark was on for a good 90 minutes and supplied the assembled audience with some great anecdotes and memories of 1988. Many thanks to Dave Mason for arranging an awesome weekend!
Mark stayed to watch the fourths on Saturday but after ten overs – during which I couldn't possibly give Mr Mason out despite a voracious appeal – the heavens opened and that was that.
On to Sunday and more rain however the second eleven started on time and up at Colne the first team were reduced to a 42 overs match.
The seconds once again found their match abandoned due to heavy rain. The bigger issue is how we get the ground dry for next week!
There was another excellent 59 for Kieran Edwards, a gritty unbeaten 35 from Mark Crowther and a cameo 28 from just 31 balls from Oli Dixon in his new role as all rounder – he followed up with a miserly six overs for nine before the rain.
We are still bottom of the table but only nine points from eighth spot and the signs of a potential good run in are there!
Up at Colne the first team managed to complete a win which keeps us very much in the mix, lying in fourth place, 17 points behind second with Middleton at home next week assuming a real "24 pointer" significance, swiftly followed by Church at home on 6th August.
Travis won the toss and Colne were restricted to 158 from their 42 overs with Jacques Snyman bagging another four wickets supported by Evan Williams with two and one apiece for Callum and Tom.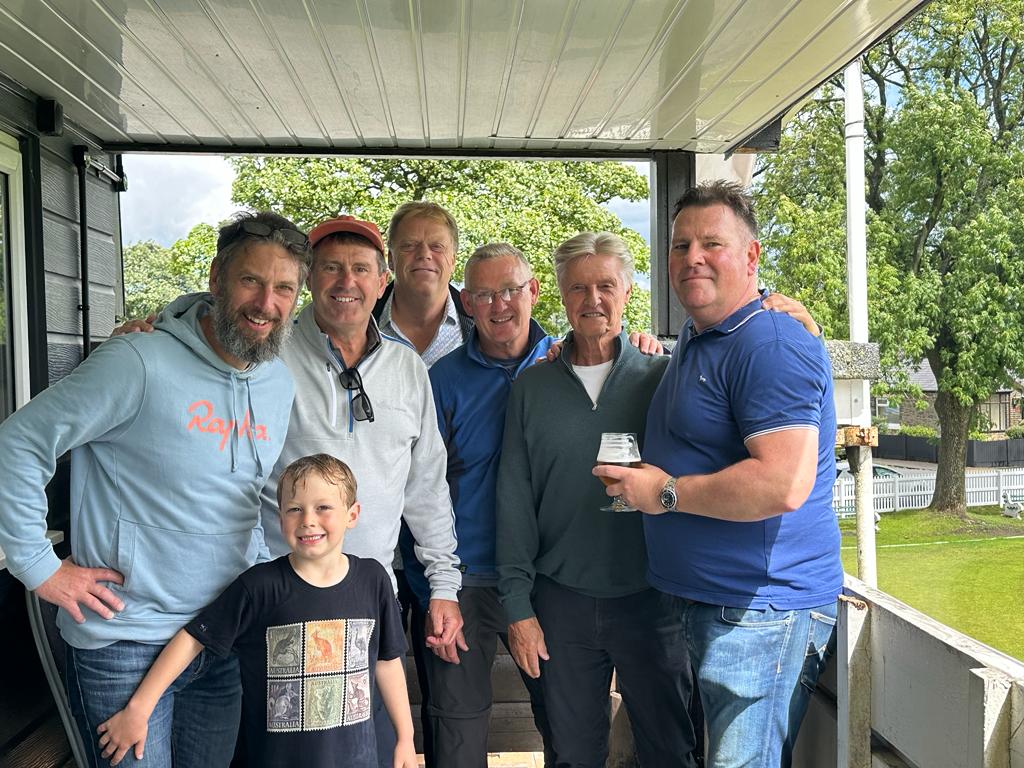 The Greenmount reply was emphatic and clinical, racing to an adjusted target of 146 from just 22 overs and no loss.
Jacques dominated the innings with another fine unbeaten century – his fifth of the season – peppered with five sixes and 11 fours.
Evan continued to show his growing maturity with a fine supporting unbeaten 43 with seven fours and nobody else was needed this week!
A fine win against poor conditions and the threat of rain, plus a relief to get a game in with such localised heavy showers striking nearby.
We move in to Middleton at home – be there in your numbers and support the lads – however we'd just politely remind spectators to stop the practice of "shouting on" to the field especially towards umpire decisions.
The League take a very dim view of unruly crowd behaviour and this carries the risk of points deduction which would be criminal. So please keep it shut apart from encouraging the team!