After the incredible performance of the previous week, the fun continued last Thursday at the Mount with the visit to the club of the infamous, original Australian pantomime villain Merv Hughes.
We had a few of our own villains turn out in an Over-50s Legends match and there were most likely a few aches and pains the next day but a good time was had by all.
On to T20 away to Norden on Friday who are a daunting opponent packed with talent. We were unfortunately without Tom Heaton Cal Hunter and Sam Greenhalgh for this one, but Sam Woolley stepped up for his senior debut and second team skipper Ollie Dixon came in to support the bowling attack.
The game was watched by an enthusiastic crowd in the bar via a live stream and a packed crowd witnessed an amazing match and yet another mind blowing performance from professional Jacques Snyman (pictured right).
The match began with a hint of special things to come when Max Birtwistle removed the dangerous Tolley in the first over.
However, Ashar Zaidi is an equally dangerous customer and he plundered an excellent 91, the main contribution of a challenging 206 total.
Oh hang on – the target is now 245 amid gasps from the bar, how does that work? Did an invisible batter make 39 nobody noticed in the excitement?
No, the Mount were punished for a slow over rate and the calculation presented a daunting target.
However, nobody told Evan Williams it was challenging as he set the tone with Jacques, smoking 30 from 19 before falling to Sami Waheed.
We then lost Dan Stevens and Travis Townsend in quick succession but Andy Kerr was in the mood from the word go and played a brilliant hand in supporting Jacques with a fine 32 from just 21 balls.
Meanwhile – devastating, brutal , sheer power was on show at the other end as Jacques smote the Norden bowling to all parts of Stag Park .
An incredible 13 sixes and 13 fours saw him amass 164 not out from 70 balls and close the game out with four balls to spare.
Top of the league, three wins from three with two to play, a quarter-final place in sight for the first time. What a performance, no superlatives can capture how brilliant was this knock. Let's continue to enjoy it!
On Saturday, a slightly more sedate pace in searing heat saw the third eleven, with the return of Captain Crowther, also capture the top of the table spot with a win over high-flying Nelson.
Fielding first, the tone was set by a fine delivery from Noah Birtwistle to bowl their opener first ball. Wickets fell steadily including a wonderful running catch from Wes Young (fee payable for additional superlatives but there was no dive involved!), fine bowling all round with Noah and Adam Clarke collecting three wickets apiece, Sam Woolley pitched in with two, and there was one apiece for Rupert Hallows and Ed Dickinson.
Highlight of the Greenmount reply was a fine 52 not out from Rupert Hallows who responded brilliantly to a slightly over-zealous opponent by letting the bat speak for him!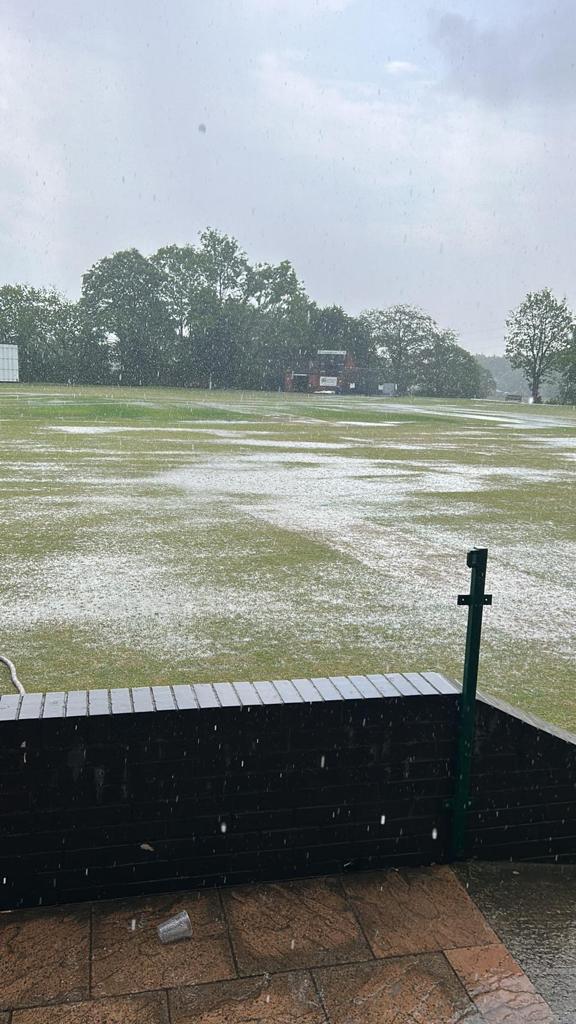 There was an excellent contribution from Tom Clarke with 23 not out which saw us comfortably home by eight wickets after Ed Dickinson (24), and Wes Young (13), also chipped in. The table-topping thirds will be at home again this week to Lowerhouse.
Sunday's matches returned to the vagaries of weather and Duckworth Lewis as flash storms interrupted the glorious weather with the ground turning quickly to a lake just long enough for second team opponents Todmorden to say "no chance", shake hands and head for the hills from what was most likely a winning position – only for the ground to be clear and dry within an hour!
Greenmount had been bowled out for a disappointing 152, the highlight being a return to the crease for Kieran Edwards, following his release from the bathroom, with a fine 43.
Ed Wackrill joined Kie for a very fine support performance of 24 including a lovely six over cover from a free hit.
Meanwhile, at Bacup, the first team delivered their best bowling and fielding performance of the season to skittle the opposition for just 93.
There were two wickets apiece for Evan, Cal and Jack Thomond while Jacques took 4-14 from five overs.
Travis took the gloves in Tom's absence and poached two catches and a stumping.
Our reply was suitably clinical with 54-0 from just nine overs before rain arrived in buckets with Evan not out with a belligerent 36 and Jacques 16.
Following the usual confusion about a recalibration of targets, once the rain cleared we went out to complete the win and bring 12 points home.
We are now still in sixth place but there's only nine points separating six teams so the last three weeks has seen consecutive wins eat away at the gap and bring us right into the challenging pack.
Including the T20 it's now six from six in this mid-season mini campaign and we now move on to this week's opponents Bacup once again on Friday before we entertain Nelson on Sunday.
Thanks again to all our supporters, keep behind the team and enjoy the ride!